This week we will begin learning about my girl's favorite color pink. We will be working on color pink activities. The vocabulary words we are going to be focusing on are: pig, flamingo, cotton candy, rose, lips
If you have any items at home that are color pink, send them over with your child and we will be discussing them in class, we will display them on our circle time couch and we will return them back on Friday. The kids get excited to bring things from home.
On Friday the students will have ¨The Three Little Pigs dress day¨ Please have your child wear a pink piece of clothing. Thanks a lot for your involvement.
Some of the stories that we will be reading this week are:
Our Nursery Rhyme this week is: "This Little Piggy"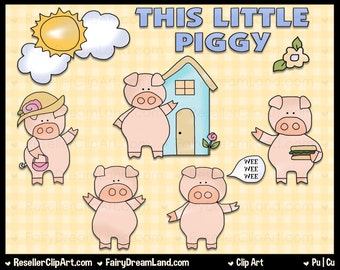 I am attaching you the link of the video of this song we will be learning throughout the week.
We will learn two versions of this nursery rhyme. One will be using our hand and the other will be using our toes.
Just perfect to also review our Science Theme!
This week we will continue talking about PARTS OF THE BODY. Some of the vocabulary words we will be learning this week are: head, mouth, eyes, ears, nose, feet, and hands.
If you have any poster or any other material that you are willing to share with the class, we would appreciate if you will let us borrow them from you.
DPTO ANNOUNCEMENTS – The DPTO wishes to let our school community know about the following:
a)
Movie Morning Fun –
The DPTO will be showing Hotel Transylvania 2 at Novacentro next Saturday, October 3 at 10:30 a.m. The movie will be shown in English! Tickets are very limited! They will be first sold during the General Assembly this Saturday, and the following week. The price of each ticket is L250 and it includes the entrance to the movie and your choice of combos of popcorn and drink, hot dog and drink, or nachos and drink. For information email us at
discoverypto@gmail.com
BRICKS4KIDZ – The first module for Bricks4kidz will began last Friday, September 18. Each module will have only 4 sessions, at a cost of L1,000 per module. If you wish, you may still enroll your child for the remaining three sessions of this module.
CHANGES IN THE OCTOBER HOLIDAYS – We have received official word that a decree was issued in Congress changing the October holidays to October 7, 8, and 9. We will be complying and changing the holidays.
We understand that some families may have purchased tickets for trips at the end of October, and we will be as accommodating as possible in helping our students with missed work. If this is the case, please contact the teachers and/or area coordinator to make the arrangements for makeup work and content.